Printer-Friendly | E-Mail Article to a Friend Go Back

| | |
| --- | --- |
| by Hallie Brown | August 26, 2008 |
My young adolescent concept of a bat mitzvah was Outkast's "Hey Ya" blasting while dancers clad in black threw leis and sunglasses into a hip-swaying clump of girls in heels and shorter boys in too-tight ties. I apologize, Rabbi Weider, but my Torah recitation was merely an obstacle to overcome before I was allowed a lavish party.

   Yet now, four years later, I cannot recall which friends were present at the party, or which relatives gave me what jewelry. Instead, I remember the opening lines of Hatikvah, my Torah portion, and chanting my haftarah. I can vaguely explain the meaning of the parasha, and I will forever remember the blessings before and after the Torah and haftarah.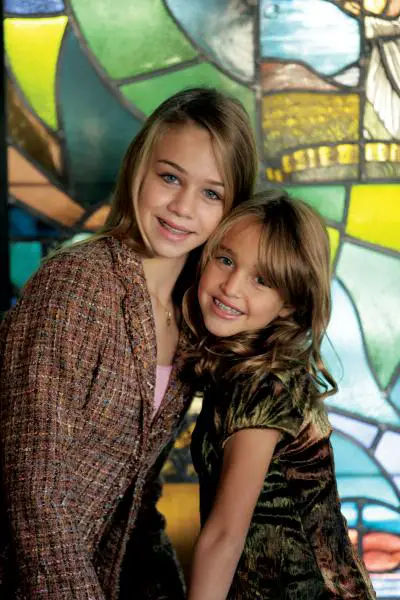 I am not alone in this seemingly religious connection; most of my friends are the same way. However, at the time of my bat mitzvah, I do not believe I was ready to care about religion. I know I was too obsessed with shallow things to bother myself with academics outside of school. I do not believe most middle-schoolers have an ounce of passion for anything other than "being cool." That's not to say I was a horrible eighth-grader. I just had no passions to myself. Nothing was uniquely me. Thankfully, high school has given all the teens I know the strength to be independent and individual.

   This has led me to conclude that b'nai mitzvot arrive too early. It is not fair to ask a 13-year-old to care about something "uncool" when hormones are clearly more powerful than religion. Instead, use the party as a bribe. That is my solution. However unfair it is to rabbis and congregations and out-of-state relatives, it is the only way the majority of young teenage Jews will put in any effort.

   That said, I do not regret my bat mitzvah in any way. Maybe to compensate for my previous lack of religious fervor, I am more involved in my temple now than I ever have been. I am not promising that most post-bat mitzvah teens will have an epiphany and spend three days a week at the synagogue, but some, like me, do.  I am fascinated by a community that asks an unwilling child to stand at the bimah and recite meaningless Hebrew while friends chuckle at his changing voice or her bad sense of style. I have sympathy for 13-year-olds everywhere because personally, I believe reading Torah is too meaningful to be exploited. Why are innocent adolescents the victims of tradition?

   Tradition is, actually, the reason I am involved in Judaism. I don't pray, I question my beliefs, and last Yom Kippur my mother and I made fun of the scowling old ladies who sit in front of us. But I never have to be dragged to services or Hebrew school. I am happy to participate because my great-great-great grandparents did so. I love the Torah not for its religious content, but for the history, the stories, and the connections to my ancestors. I wish so much that I had believed all this four years ago. I feel like I was a completely different (and indifferent) person then. If I could do it over… but then, at the same time, maybe I needed that shock of embarrassment that came a year or so after my bat mitzvah when I realized what a lame representation of Judaism I had expressed.

   I tried to make up for my bat mitzvah speech last year, for my confirmation. I spent hours researching the Ten Commandments to write this new speech. I was intrigued and excited and passionate and I worked meticulously. I was grasping religion (yet also pointing out the hypocrisies of it in my speech). I was more focused than ever on Judaism.

   This past year I even taught at our Hebrew school – a variety of grades and a variety of passions – and I have realized the cycle that is youth religious education: first is happy acceptance, followed by eager questioning. There is a slow transition to stubborn questioning, which blends into indifference and even blatant snide remarks. There is constantly a reminder, in the upper grades, that this is their free time, and that we, the congregation, are lucky to be graced with their presence. And then, as quickly as that phase comes, it dissipates between the eighth and ninth grades. Yes, the grades shrink in number as they climb in academic status, but those young congregants who return become crucial to the community. We, the teachers' aides, the temple teens, reassure the parents that their children will not necessarily abandon religion. Our chorus from the back of the temple during Saturday morning family services is proof that some part of our religious education had meaning.

   I know the b'nai mitzvot class looks at us as uncool, like I did, but I also remember feeling outsmarted by the older "young adults" when I was going through the same phase. They were so confident and happy and passionate, and I fell short.

   Now, I know they knew, like I know, that teens come around. Some even scramble back to years of canned grape juice and monotonous recitations and are sentimental because college means the end of a religious era.